Nanovessel
Wacaco Nanovessel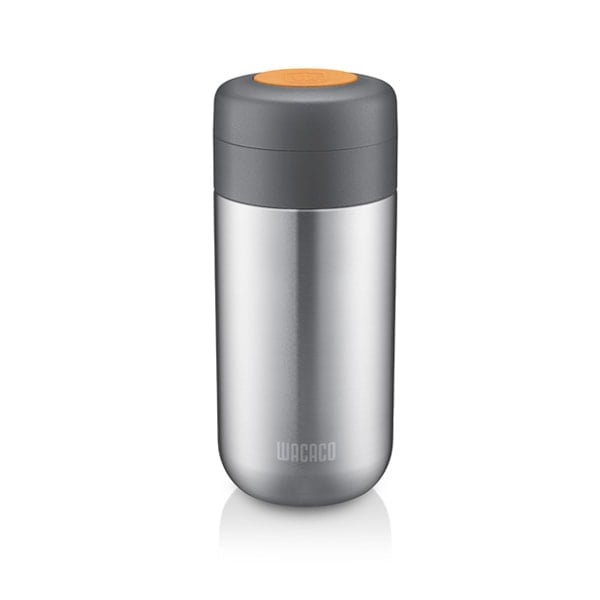 Nanovessel is a 3-in-1 vacuum insulated flask - Tumbler, Tea Infuser and Water Tank.  Made with food grade stainless steel 304, the Nanovessel keeps your beverage hot or cold long enough to preserve all flavors and freshness. Equipped with a filter mesh, you can brew your tea directly inside.
Most importantly, Nanovessel is 100% compatible with Nanopresso. Don't waste time pouring hot water from a vacuum flask into your Nanopresso water tank. The Nanovessel can be mounted directly onto the Nanopresso and used as a large insulated water tank. Nanovessel is the perfect add-on to your Nanopresso.
The twist off lid and filter element are easy to remove and clean. Nanovessel is sized to fit most vehicle cup holders and can hold 220mls of liquid.