Our entire AIRJO team care deeply about this amazing product and the amazing people behind it.
Coffee is the 4th largest globally traded commodity behind Oil, Gold and Natural Gas.
Over 25 million coffee farmers around the world work tirelessly to bring us our daily brew. As with any sizeable industry, there exists a range of ethical and sustainability challenges faced by producers and consumers through the supply chain.
From our first ever roast we have committed to ethically sourced and sustainable raw product from specifically select coffee farms. We have dipped in and out of various certification systems and organisations and continue to work closely with our import partners to ensure the farmers and families producing our coffee are well paid for their hard work and amazing products.
We prioritise sustainable farms with a fair work ethic and organic and healthy farming practices. Our artisan blends are carefully crafted from specifically selected sources and people to ensure the smile you raise when drinking our coffee flows all the way back to it's origins. There is certainly a way to have happy farmers, producers and customers if we work hard to prioritise where its important.
We welcome all enquiries and feedback on our sustainable and fair sourcing. Our exclusive green bean import team at H.A Bennett & Sons are certified with a broad range of global institutes including Australian Certified Organics (ACO), FAIRTRADE ANZ, Rainforest Alliance and are ECOVADIS certified.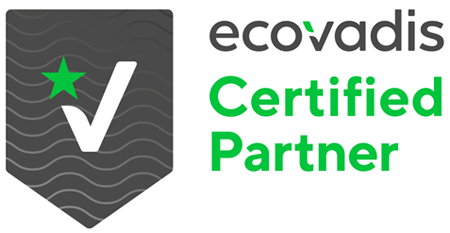 Under the flag of ECOVADIS, all of our coffee is supplied through best practice policies around a broad range of non-financial management systems including Environmental, Labour and Human Rights, Ethics and Sustainable Procurement impacts.
We will continue to work hard for you, the consumer, to bring you exceptional quality coffee from sustainable, ethical and healthy sources.
Sincerely
The AIRJO Team